Offering breathtaking views of Kampor Bay, our modern holiday apartments are an ideal destination for a sunny Mediterranean getaway in a small and quiet fishing village Kampor on the island of Rab, Croatia. If you want to spend a unique vacation away from everyday noise and stress, Villa Rossa is exactly what you are looking for.
Whether you're coming with friends or family, you'll find enjoyable restaurants, seaside promenades or bars near Villa Rossa. The property is just a few minutes' walk from a number of stunning sandy, pebble and stone beaches, and a 10-minutes' drive from the forest park Dundo. During your stay you will most certainly experience the famous, warm Croatian hospitality starting from check-in to the moment you leave our property.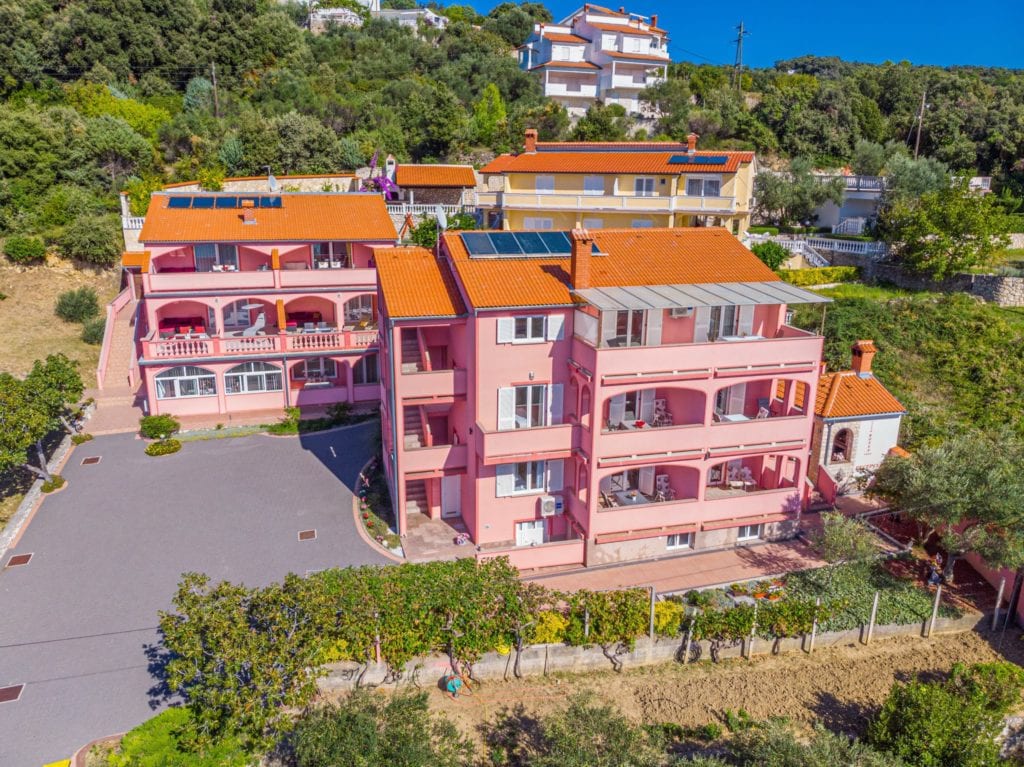 We know first impressions are everything, which is why Villa Rossa is offering a 360º Virtual Tour! We invite you to visit every apartment, surroundings and opportunities that each house has to offer.
Villa Rossa offers one-, two- and three-bedroom apartments, exquisitely designed and fully equipped, available for 2 to 8 people, spread across two buildings. Each holiday apartment features a modern décor with gorgeous and relaxing view of Kampor Bay and forest park Dundo. It is of utmost importance for us that you feel at home, no matter which of our apartments you choose.